If you have a WordPress website you probably think that you are already doing maintenance of your site, and it is not true and you should probably not do it yourself. WordPress web maintenance is essential, and should always be done by professionals, not WordPress publishers, but web maintenance professionals for WordPress.
But why should WordPress web maintenance be done by professionals? why shouldn't I do it myself, if I even installed WordPress? doesn't WordPress have automatic updates and shit like that?
No one can be an expert at everything
If you want your website to have stability, good performance and be secure, it must be maintained by professional experts in various disciplines, which you alone will never master, mainly for 2 reasons:
It is not your goal in life
You can't be an expert at everything
As much as you like WordPress and technology you can't know everything or at least be an expert in everything, you need professionals specialized in different disciplines to make correct web maintenance:
Servers
Web Security
SEO On Page
WordPress Core
Plugin development
Theme development
Performance and resource optimization
Upgrades are not perfect
Yes, WordPress even offers automatic updates in the background, but I'm sorry to discourage you: they are NOT SAFE, ever, for several reasons.
To begin with, no update is routinary, not even minor versions or maintenance and/or security updates, no matter if they are for plugins, themes or WordPress itself.
You should always check that the update does not require any additional action, that it does not modify styles or operations of any tool, that it does not alter the resulting HTML in the pages, that it does not negatively affect the performance and speed of the pages, or simply that it does not bring down the web.
Only a WordPress maintenance service that, before each update is performed, tests the possible consequences on a copy of the website, and only applies them after proving that nothing is broken, is a sufficient guarantee.
Let alone with updates in online stores, where sometimes it is required to update the database, with what that entails, and where it is always latent in what updates will affect sales, orders, customers, etc..
A professional WordPress maintenance service acts differently:
It disables all automatic updates.
Analyze and know in advance all the changes of the updates and what they can affect.
Tests the updates before on a test site, copy of the real one.
Makes backups just before any updates on the real web.
Update the real site.
Check the live site for anything that may have been affected, updating the database if necessary, and making adjustments if there are visible or operational changes.
In case of problems restore the site with the backup from just before the upgrade, to restart the process before a second attempt.
Plugins and themes do not always work well together
Not only in updates, simply by installing a new plugin you can break the website, duplicate theme functionalities or ruin the SEO of the website by duplicating structured data, HTML tags or PHP functions of the theme or other plugins.
Code execution priorities should be reviewed. Sometimes it is better that a new code/plugin is loaded from the theme functions, or just the opposite, before the theme is loaded, or even before any plugin is loaded, working as a must-have plugin. Order often matters, and you can't know all the plugins, themes, let alone the code.
A professional web maintenance service must take into account all these dependencies, to avoid problems and, if they occur, know how to solve them quickly.
It is a matter of each service, but in my case I do not allow my WordPress maintenance clients to install plugins, I require them to always ask the maintenance team to install and activate them, for several reasons:
Sometimes we already know in advance that a plugin is not going to work well.
Sometimes we already know in advance which plugin is best for the client's need.
We always make an additional backup before installing any plugin, in case there are problems when activating it, to recover the website instantly.
Nothing you do in a web installation is trivial, and there is nothing better than relying on professionals with experience in many other websites instead of launching into the adventure testing themes and plugins and then regretting it, without being able to use your website, losing sales, contacts or business for having "tried on your own".
Internet and WordPress change and evolve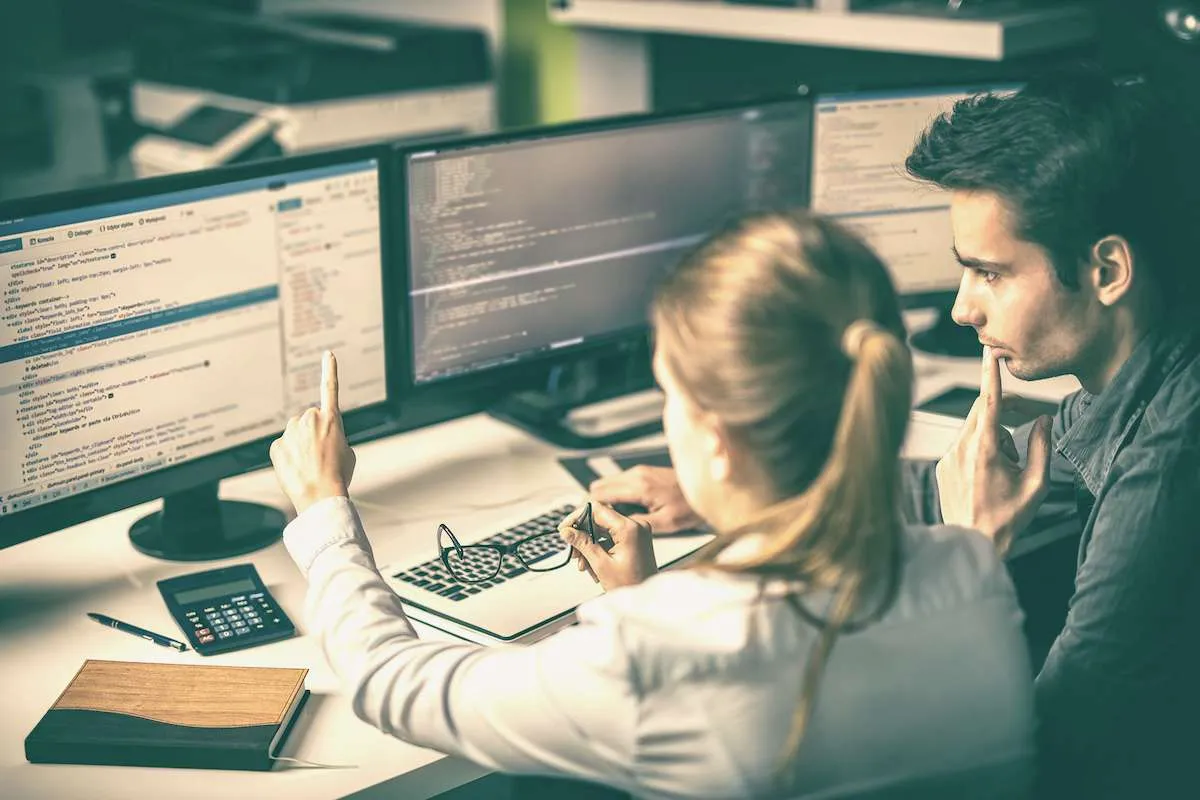 Do you have several hours a day to keep yourself up to date on all the new technologies and threats that are on the Internet? Do you test every new WordPress, plugins and themes that come out to adopt the best technology for your website? do you know up to the minute the new algorithms, changes and requirements of Google?
If the answer to all these questions is a resounding "Yes" then perhaps you do not need to rely on different specialists.
If you hire a specialized WordPress maintenance service you can be sure that you will not get stuck and that they will always advise you on all the possible improvements you can make to your website.
A business critical website needs constant attention
Finally, perhaps the most important thing when deciding whether to take care of the maintenance of a WordPress website yourself or to entrust these tasks to professionals is that the web, like your business, needs constant attention and care, and …
If you take care of the business, who takes care of the website?
If you take care of the web, who takes care of the business?
As the person in charge of a business, you should focus your efforts on your business, not on the tools that support or serve the business.
Just as you would not take care of the maintenance of fire extinguishers or lighting of a physical store, but you would be taking care of customers and looking for new sales and promotion opportunities, it makes no sense or logic that you neglect your business to take care of plugins, themes, codes, PHP versions or Apache or LiteSpeed servers, caches or the latest Google algorithm.
If you want your business to move forward you should start thinking about the business, and let other specialists take care of the maintenance (web and others), who will guarantee that the tool will not be a problem for the business.